For a Favorable Social Security Disability Claim, Understand These 3 Key Stages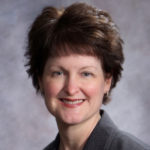 Social Security Disability is overwhelming and confusing. The system for processing and reviewing claims is fraught with technical rules, deadlines, delays and, many times, frustration for all involved.
Understanding the three critical stages of managing your claim can be helpful. Claimants willing to become familiar with the process, its advantages and its drawbacks can help their attorneys be more effective in securing the benefits they deserve.
Filing an Initial Claim
To file a claim for benefits, you need your doctors' names and addresses and your work history. You can file your claim online for Disability Insurance Benefits, if you paid into Social Security through work.
If you have not worked for a while or have no work history, you may be eligible for Supplemental Security Income Benefits (SSI). A claim for SSI must be filed in person at your local Social Security Office.
After you file your claim, the Social Security Administration will try to get your medical records, which are required to support your claim. An attorney has the experience and resources to request medical evidence on your behalf and file it with the Social Security Administration for review.
The first review of your claim can take several months. You may be asked to attend exams with disability doctors.
Requesting Reconsideration After Denial of a Claim
If your claim is denied, an appeal called a Request for Reconsideration must be filed within 60 days. An attorney can help you file this appeal with the forms and medical evidence required.
The reconsideration appeal review usually takes several months. You may be asked to attend exams with disability doctors at this stage as well. You have an obligation to report any work to the Social Security Administration during all review levels of your claim.
Appealing a Reconsideration Decision
A denial at the reconsideration level has to be appealed for an administrative law judge hearing. Most of the regional hearing offices have a back log of a year or longer. You must continue to see your doctors during the waiting time.
A hearing before an administrative law judge is scheduled with the Social Security Administration's Office of Disability Adjudication and Review, soon to be renamed the Office of Hearing Operations.
When a case is scheduled for a hearing, specific rules apply for filing medical records. A new rule requires all evidence to be filed no later than five business days before the hearing. If the evidence is not filed in time, the judge can decide not to include the evidence in the claim. This new rule is controversial because the judges are not applying it in the same way.
At the hearing, the claimant must answer questions from the judge. Some judges will postpone a hearing if the claimant shows up without an attorney, causing more delay. Some hearing offices allow claimants and their attorneys to appear at a convenient location by video teleconference. The judge stays at his or her office at another location for the hearing.
To be successful, a Social Security Disability claimant is encouraged to seek the advice of an attorney. A lawyer experienced with the technical rules of the system and the requirements for the submission of evidence can help a claimant maximize the opportunity for disability benefits.
_________
Kellie S. Rogers, a lawyer in the Salem office of Harrington, Hoppe & Mitchell, represents individuals seeking Social Security Disability benefits. She can be reached at krogers@hhmlaw.com or at (330) 337-6586.