New Digital Cell Tower Rules Leave Uncertainty for Public Entities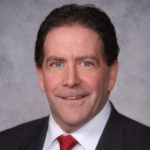 Wireless technology poses challenges to Ohio municipalities as the use of wireless devices explodes in our cities, villages and townships, across Ohio and across our country.
Ohio recently passed new legislation in an effort to keep up.  But does the law infringe on municipalities, villages and townships and the control of their infrastructure?
Older Federal Law Gives Localities Considerable Authority
Umbrella legislation already exists on the federal books. The Federal Telecommunications Law is in effect at Sections 253 and 332 of the Communications Act.  In general, these statutes give local governments the authority to control the "placement, construction and modification of personal wireless service facilities," and to restrict the placement of devices in the "use of public rights of way."
Under federal law, cities may not enact legislation that prohibits the provision of personal wireless services; may not unreasonably discriminate between providers; and must react within a reasonable period of time to requests to build or renovate a wireless facility.
Ohio has now enacted legislation, Substitute Senate Bill 331, to address the deployment of advanced wireless services throughout our state.  The new law, found at O.R.C. 4939.01 through 4939.08, became effective on March 21, 2017.
New State Law Appears to Curtail Local Control
Just as in the federal realm, Ohio gives localities the rights to restrict use of its rights of way by requiring wireless companies to first obtain consent of the municipal corporation.
However, the new law imposes specific timelines and responses:
60 days to respond to an application to install facilities to an existing structure;
90 days for a new pole/structure application; and
No response to an application means the application is deemed granted.
Ohio cities may deny consent under this law.  However, the denial must be in writing and must contain reasons that are supported by substantial and competent evidence.
The law also ties cities' hands by denying them the rights to do the following:
Place a moratorium on applications.
Require unilateral maintenance and appearance restrictions.
Require bonds, escrow deposits or letters of credit.
Charge fees beyond $250 per application.
Restrict consent through municipal zoning laws.
Legal Challenges Introduce Uncertainty
Cities in Ohio immediately fought back against the new law, challenging its technology provisions.  On March 20, 2017, some 50 Ohio cities filed a complaint for declaratory and injunctive relief in the Franklin County Common Pleas Court.
The State of Ohio, along with a trade association for wireless providers, responded and are defending the new law.  (The case is known as The City of Bexley, Ohio, et al. v. The State of Ohio.  The case number is 17-CV-002672.)
The court recently ruled that S.B. 331 violated Ohio's one-subject rule so its amendment of R.C. 4939 was deemed unconstitutional.  This means that the law that was in effect on March 20 remains the law in Ohio.  All cities, townships and villages may adhere to the old regulations.
However, the prospect of further judicial intervention through this lawsuit leaves us all with more questions than answers.  The wireless community would be wise to wait for clarity from the courts, while Ohio local governments would be wise to follow the federal regulations and the law as it existed prior to March 20 until the legal challenge is complete.
Patrick Wilson is a lawyer in the Warren office of Harrington, Hoppe & Mitchell.  He can be reached at pwilson@hhmlaw.com or (330) 392-1541.