Family Law Attorney Joins HHM in Youngstown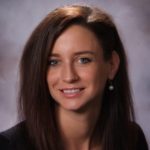 YOUNGSTOWN, Ohio — Harrington, Hoppe & Mitchell, Ltd. today announced the addition of Jacqueline M. Johnston, a family law attorney, as an associate in the firm.
Johnston has been practicing law since 2012 and brings experience in family law and personal injury litigation, as well as criminal defense. She is based in the firm's Youngstown office.
Before joining HHM, Johnston practiced with the Weisenburger Law Offices in Ravenna, Ohio, focusing on criminal defense and family law. Prior to that, she was with the Dickson Law Firm in Beachwood, where she practiced in personal injury and negligence litigation, as well as probate matters.
"Jacqueline's addition brings us additional strength in addressing criminal and family matters, which have become more important to our firm in recent years," said Kevin P. Murphy, chair of HHM's management committee.
Johnston received her juris doctor degree from the Cleveland-Marshall College of Law at Cleveland State University. She holds a bachelor of arts degree from Ohio University.
Harrington, Hoppe & Mitchell Ltd. is the area's largest law firm, with more than 20 lawyers and offices in Youngstown, Warren and Salem. The firm provides legal solutions to corporations, other businesses, non-profit organizations, government agencies and individuals.