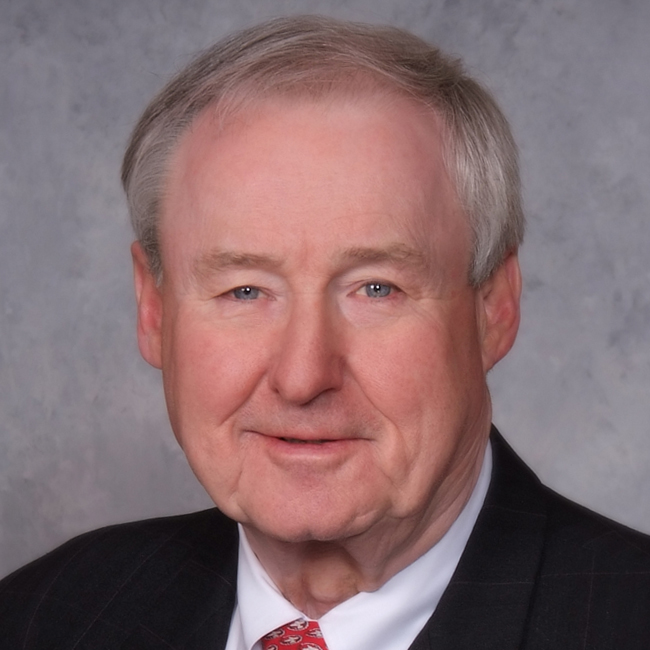 Paul M. Dutton
Paul is a member (partner) at HHM and focuses his practice on business law, mergers and acquisitions, business financing, real estate development, estate/succession planning and public sector law. He is a graduate of Youngstown State University (B.A., 1969) and the Case Western Reserve University School of Law (J.D., 1972).
Paul currently serves as solicitor to the Village of Lordstown and as general counsel to the Mahoning Valley Economic Development Corporation and its affiliated enterprises, the Youngstown Commerce Park Corporation, the Warren Commerce Park Corporation, the Economic Development Rail Corporation and the Mahoning Valley Industrial Loan Fund. He also serves as vice chair of the board of directors of the Akron Children's Hospital Foundation, chairman of the board of trustees of the William Swanston Charitable Fund, secretary to the Tod Homestead Cemetery Association, trustee/secretary of the Northeast Ohio Council on Higher Education and director of the International Institute Foundation.
From 1978 through 1981, Paul served as a member of the Energy Research Advisory Board of the U.S. Department of Energy. From 1988 through 1995, he traveled extensively throughout Eastern Europe, Russia and the former Soviet Union for the U.S. Information Agency of the U.S. State Department and lectured on business development and entrepreneurship.
Paul serves as an adjunct instructor at Youngstown State University. He and his wife, Sallie, have six children and nine grandchildren.